Planning Your Facebook Legacy & Digital Heirs
Today (February 12, 2015), Facebook announced a new feature that allowed its users to designate a legacy contact — "a family member or friend who can manage their account when they pass away." (See the Facebook Announcement).
In the past and unless one designates a legacy contact now, the Facebook account of a deceased user is "frozen" upon death.  Thus, without a legacy contact, the deceased's timeline is viewable, but cannot be managed by a third party.  This new option allows a legacy contact to:
Write a post to display at the top of the memorialized timeline (e.g., announce a memorial service or share a special message about the deceased);
Respond to new friend requests;
Update the profile picture and cover photo; and
Download an archive of the deceased's Facebook data.
The memorialized page will have a "Remembering" title above the person's name.  The legacy contact may not log-in as the person who passed away, edit previously-posted content and photographs, delete posts or comments from third parties, or have access to the deceased's private messages.
Facebook also gives users the option of permanently deleting their account upon their death.
Users can select a legacy contact or permanent deletion upon death by accessing their Facebook account's Security Settings. The legacy contact must be a current Facebook user.  Users can choose to send a Facebook message to their legacy contact notifying him or her of this designation.
If you do not choose a legacy contact on Facebook but do name a digital heir in a legal will, Facebook will designate that person to serve as your legacy contact.
Digital heir designations are getting increased attention due to the large amounts of data that people are creating and storing in a digital format: documents, emails, photographs, videos, ebooks, music, journals, blogs,  etc.   In 2013, Google allowed its users to designate an Inactive Account Manager who has the permission to access the Google-user's data (but not step into the shoes of the account).
Think about your life and how much digital data could "disappear" upon your death.  Personally, I think about the hundreds of emails that my husband and I exchanged when he was deployed in Iraq, videos on YouTube of my children taking their first steps, all of our photographs on Shutterfly since my first digital camera in 2004, and the list of treasured files goes on and on.
Everyone, and especially those with a significant online presence or expansive digital footprint, may want to consider adding a "digital heir" to their wills, as well as including specific digital rights and permissions to their powers of attorneys.  At the very least, I advise having and regularly updating a master list of digital accounts and passwords somewhere secure (e.g., a fireproof safe or safety deposit box that someone you trust also knows about and how to access).
For preparation of a will or power of attorney or updating an existing one, call The Law Office of Ada-Marie Aman  (804.467.1875) or contact me here.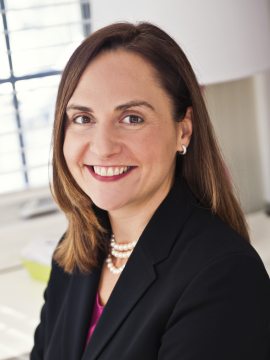 Follow Ada-Marie on: LinkedIn || Facebook || Twitter
[The information and materials on this blog are provided for general informational purposes only and are not intended to be legal advice. The law changes frequently and varies from jurisdiction to jurisdiction. Being general in nature, the information and materials provided may not apply to any specific factual and/or legal set of circumstances. No attorney-client relationship is formed nor should any such relationship be implied. Nothing on this blog is intended to substitute for the advice of an attorney, especially an attorney licensed in your jurisdiction. If you require legal advice, please consult with a competent attorney licensed to practice in your jurisdiction.]