Why I Love My Job
Today, I had the honor and privilege of sitting with an 87 year old client recovering from a broken hip.  She is facing mortality with clear eyes and a peaceful heart.  I prepared documents to leave her affairs in order and she carefully signed them. She and her family proudly gave me a tour of her assisted living facility.  As I wished her goodbye, her gratitude and visible relief brought tears to my eyes.
Because I work directly for my clients (and not a large law firm), I did not have to rush through this client meeting with thoughts of the billable hour, monthly revenue collections, and realization rate requirements.  I got to take my time, explain each step, answer questions fully, and be present for her (and me).  When I was offered a tour, I did not have to decline to race back to my desk to meet a false deadline set by another attorney.
I got to make a human connection and truly be a counselor of law.
Although this is just today's example, the rest of my days and weeks are filled with wonderful clients who trust me to advocate for their best interests, provide sound legal and practical advice, and secure a future legacy for those they care about.  I am deeply thankful for these amazing relationships with my clients.
Simply put, my clients are why I love my job.
For assistance with your estate planning, probate, trust administration, business, or employment matters, call the Law Office of Ada-Marie Aman (804.467.1875) or contact me here.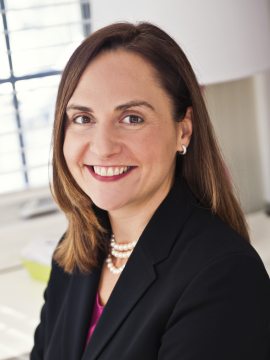 Follow me on: LinkedIn || Facebook || Twitter
[The information and materials on this blog are provided for general informational purposes only and are not intended to be legal advice. The law changes frequently and varies from jurisdiction to jurisdiction. Being general in nature, the information and materials provided may not apply to any specific factual and/or legal set of circumstances. No attorney-client relationship is formed nor should any such relationship be implied. Nothing on this blog is intended to substitute for the advice of an attorney, especially an attorney licensed in your jurisdiction. If you require legal advice, please consult with a competent attorney licensed to practice in your jurisdiction.]