2015 Year in Review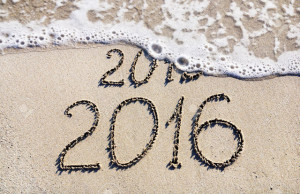 {Image from here}
Happy New Year!  It was exactly one year ago that I opened my own practice.  What an amazing year it has been for my clients and me!
Thank you so much to all of my clients, colleagues, friends, and family for helping make 2015 so rewarding.  I have thoroughly enjoyed the personal and professional growth and relationships experienced throughout the year.  I greatly appreciate all of the interesting and varied work, client referrals, and advice on managing a solo practice.
One of the biggest surprises of this year is the number of clients that I have helped in the Northern Virginia area.  It has been a wonderful natural extension of having so many friends and family in that area.  I am planning on being there at least quarterly in 2016!
Here is a look at some info and stats from my practice in its first year:
Types of New Client Engagements in 2015: 
Estate Planning and Probate (~58%)
Corporate/Real Estate (~21%)
Motor Vehicle & Equipment Manufacturer/Dealer Relations (~13%)
Employment Law (~8%)
Location of New Clients in 2015: 
Metro Richmond (~52%)
Northern Virginia (~35%)
Georgia (13%)
Representative Engagements in 2015:
Assisted numerous families plan their legacies, the guardianship of their children, and the succession of their businesses through vehicles such as trusts, wills, transfer on death deeds, beneficiary designations, powers of attorneys, and/or advance medical directives.
Guided family members of the deceased through the probate process in Chesterfield and Henrico Counties.
Represented a minority investor in a syndication of automobile dealerships across Virginia and Maryland.
Counseled businesses on entity/corporate form, completed entity formations and conversions, and prepared corporate and employment documents related to start-up and small businesses, such as employee handbooks, employment agreements, policies and procedures, etc.
Negotiated physician employment agreements and advised physicians on implications of restrictive covenants (non-competes, non-solicits, non-piracy, etc.).
Negotiated lease agreements and performed due diligence on real estate in Henrico and Chesterfield Counties for client seeking potential acquisition of a large regional business.
Counseled equipment and motor vehicle manufacturers and dealers on a multitude of issues relating to state law governing matters such as dealer agreement negotiation, termination of the dealership agreement and repurchase of dealer inventory, amendment of dealership agreements, redistricting areas of primary responsibility, etc.
I look forward to an equally exciting and rewarding 2016!  The new year is a great time to have your estate plan prepared or reviewed.
For assistance with your business, employment, estate planning, or probate matters, call the Law Office of Ada-Marie Aman (804.467.1875) or contact me here.
Follow me on: LinkedIn || Facebook || Twitter
[The information and materials on this blog are provided for general informational purposes only and are not intended to be legal advice. The law changes frequently and varies from jurisdiction to jurisdiction. Being general in nature, the information and materials provided may not apply to any specific factual and/or legal set of circumstances. No attorney-client relationship is formed nor should any such relationship be implied. Nothing on this blog is intended to substitute for the advice of an attorney, especially an attorney licensed in your jurisdiction. If you require legal advice, please consult with a competent attorney licensed to practice in your jurisdiction.]