Estate Planning: Avoid Disputes — Make a List!
Some of my most salient memories of my grandparents include and involve their "stuff".  Worthless to most others, but priceless to me.  Things like the newsboy cap that my grandfather wore on his winter walks, the framed poster of a very busy kitchen full of lots of food, family, children, and pets, and complete with raucous twin babies (representing my dad and uncle) that hung in their kitchen, and all of my grandmother's homemade Christmas ornaments that she made each year for their church Christmas bazaar.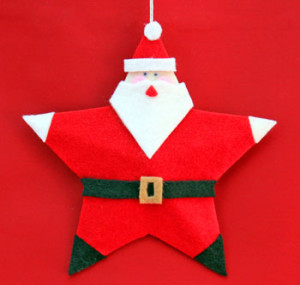 All too often, estate planners and clients focus on high-value items when preparing a will and fail to plan for the most emotionally charged and highly coveted parts of their legacies.  The estate plan usually provides certainty for passing on real estate, money in bank accounts, and high-dollar assets such as engagement rings and valuable art, but is frequently silent on the household goods that are part of people's everyday lives.  Those who are left behind, usually in a nostalgic, bereft, and fragile state, must divide these precious, but valueless items amongst themselves, which can lead to bitter battles over the deceased's intentions (and let's be honest, who he or she loved more!).  This can be especially true in blended families when the surviving spouse may not be the parent of the decedent's children and may not know the sentimental value of some of the decedent's personal property.
The Code of Virginia allows for a will to refer to a written statement or list to dispose of items of tangible personal property not addressed specifically in the will.  The statement or list does not have to be prepared with the same formalities as a will.  The statement or list must merely describe the items and their intended recipients with reasonable certainty and must be signed by the testator.  The list may be prepared before or after the testator writes his or her will.
If the list is not prepared or not referred to in a will, all of the tangible personal property passes to the general beneficiary of personal property or the beneficiary of the residue of the estate in the will (usually the spouse or children equally).
What happens probably 80% of the time is that people are so relieved that the estate planning process is behind them, and their wills are finally executed, that they do not take the time to take the next step and prepare the list of their "stuff" and where it will go.
I encourage clients to discuss the items of personal property that are important to those they love.  The answers often surprise people!  If they were still alive, I am sure that my grandparents would have no idea that the items mentioned above had so much meaning to me.  By making a list of your things that are important to others and identifying where they will go after you are gone can go a long way to avoid disputes in the future, preserve your memory, and provide comfort to those who love you.
For assistance with creating a will and planning your estate, call the Law Office of Ada-Marie Aman (804.467.1875) or contact me here.
Follow Ada-Marie on: LinkedIn || Facebook || Twitter
[The information and materials on this blog are provided for general informational purposes only and are not intended to be legal advice. The law changes frequently and varies from jurisdiction to jurisdiction. Being general in nature, the information and materials provided may not apply to any specific factual and/or legal set of circumstances. No attorney-client relationship is formed nor should any such relationship be implied. Nothing on this blog is intended to substitute for the advice of an attorney, especially an attorney licensed in your jurisdiction. If you require legal advice, please consult with a competent attorney licensed to practice in your jurisdiction.]