Health Care Advance Directives — Easy, (Cheap), and Important
(photo source: shutter stock}
No matter how old we are, most of us do not want to think about our own mortality. We eat fruits and vegetables, exercise sometimes, and religiously take our multivitamin. All should be fine for a good long while, right?
We all have had unexpected and tragic things happen to loved ones or our friends' loved ones, so I will not go through the many examples where an advance directive could have been essential. Life is fragile and unpredictable.
An advance directive is a way to express your intentions about your health care decisions if ever you are incapable of making informed decisions about medical treatment for yourself.  
Four out of five Americans do not have an advance directive. To most people, the name and concept sounds intimidating, complicated, and expensive.  It is a common misunderstanding that advance directives are only for "old people".  Not true!  Every adult should have one. Younger adults have a compelling reason to have one in place too because medical technology has the power keep them alive but in a persistent vegetative state for decades after being incapacitated by tragic illnesses or unfortunate accidents.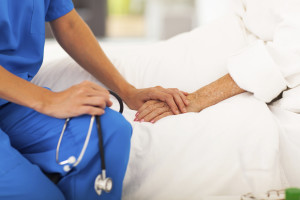 In Virginia, an advance directive can take two forms. When you are incapable of making informed decisions about medical treatment for yourself:
1) it expresses intent about providing, withholding or withdrawing life-prolonging procedures in the event that you are diagnosed as having a terminal condition; and/or
2) it appoints an agent to make health care decisions for you.
Other items routinely found in advance directives also include:
–permission or declination of specific treatment due to a known pre-existing condition (e.g., radiation for cancer);
–for women, provisions specific to pregnancy and unborn children;
–authority of agent to make anatomical gifts and intention to preserve organs for potential transplant; and
–HIPAA authorization to release protected health information to your agent.
Patients are responsible for informing physicians and hospitals of the existence of their advance directive. The advance directive may be revoked by its maker at any time.
Advance directives can be prepared as part of a larger estate plan (will, living trust, durable power of attorney, etc.), but are routinely prepared separately too. They are easy, affordable, and can provide peace of mind for you and the ones you love. Information for drafting advance directives can be gathered over the telephone (no face-to-face meeting is required) and the document can be emailed or mailed to the client for review. Once the advance directive is finalized, if the client prefers, he or she can even execute the document in the witness of two competent adults without a notary or an attorney present.
For preparation of an advance directive, including a health care power of attorney, I usually charge a flat fee, starting at $150. If you are interested in exploring a health care advance directive or updating an existing one, give me a call (804.467.1875) or contact me here!
Follow Ada-Marie on:  LinkedIn ||  Facebook  ||  Twitter
[The information and materials on this blog are provided for general informational purposes only and are not intended to be legal advice. The law changes frequently and varies from jurisdiction to jurisdiction. Being general in nature, the information and materials provided may not apply to any specific factual and/or legal set of circumstances. No attorney-client relationship is formed nor should any such relationship be implied. Nothing on this blog is intended to substitute for the advice of an attorney, especially an attorney licensed in your jurisdiction. If you require legal advice, please consult with a competent attorney licensed to practice in your jurisdiction.]